Thursday, September 5th @ 6:30PM in Chattanooga, TN
A Preview Of:
Structure, Strategy & REI
Your Guide To Keeping
What You Make!
with Roger T Herring
With A Bonus Report of The NEXT Hottest Areas of Chattanooga with Investor Realtor Christopher Brandon King
Chattanooga REIA Gold & Silver Members
Can Attend for NO CHARGE.
Not Yet Members Pay $20 at the Door.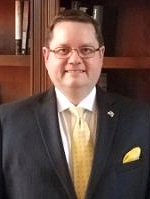 Real Estate Investors, Buy & Holders, Flippers, Rehabbers, Wholesalers and Air BnB Owners, PAY ATTENTION!
You are giving way too much money to Uncle Sam. If you want to find out how to reduce you tax liability and possibly eliminate it, you need to right now, RSVP on Facebook, then join us this month on Thursday, September 5th, 2019 at 6:30 PM at Hilton Garden Inn, 2343 Shallowford Village Dr, Chattanooga, TN. Chattanooga REIA is bringing you a very special guest, the Investors Accountant, Roger T Herring.
Roger, along with Chattanooga REIA is holding a special seminar Saturday morning, September 7th, and Roger is giving a preview of the information he will provide in that seminar on Thursday September 5th.
Roger says, "Lets face reality, you can make millions of dollars every year and still have ZERO net worth. At the end of the day, it is not about how much you make, it's all about how much you KEEP! I focus on helping clients keep their money through focused and effective tax planning and strategy."
Once you have MADE the money, wouldn't it be great to KEEP IT? At Investors Accounting LLC, we pride ourselves on teaching investors how to make the tax code work for them! What did tax reform change? Just about everything! The biggest tax code change in thirty years means that it is time to update your strategy.
If you want to know;
How The IRS Views The Investor NOW!
How To Best Organize Your Business
Deprecation Strategies for Landlords
1031 Strategies
The New Qualified Business Income Deduction and How To Make It Pay Off BIG
Using Leverage The Right Way
And Many Other Things You May Have Not Considered
Roger is a 1991 graduate of The Citadel, The Military College of South Carolina, he served as an officer in the US Army Reserves for 8 years. Roger spent eleven years as a corporate accountant in positions ranging from associate management accountant to Chief Financial Officer. In late 1999 he founded Herring Business Services (HBS), a part-time venture specializing in the preparation of long-term business plans. In early 2002 he took the business full time and reorganized HBS into what is now Investor's Accounting, LLC. Investors Accounting, LLC is a highly focused firm concentrating on Tax Strategy and Avoidance for the Real Estate Investor. A very specialized firm catering to the unique needs of real estate investors and related real estate professions.
As a Special Bonus, if you want to know where the next Hot Real Estate Market spot in Chattanooga will be, Christopher Brandon King of DK Real Estate will be sharing that info along with what the Chattanooga market has been doing over the last quarter.
RSVP now and be at the Hilton Garden Inn at 2343 Shallowford Village Dr Thursday, September 5th at 6:30PM. We have a raffle drawing for cool prizes, and new important updates for Chattanooga REIA events coming up. Once again, RSVP NOW and we will see you Thursday September 5th!
Before our featured presentation, there are numorous opportunities to network with other investors as well as businesses that are geared toward real estate investors. Bring your flyers, business cards, posters. We do have an overhead projector that we can display your flyer to the entire room!
RSVP NOW and join us at the Chattanooga REIA Main Monthly Event from 6:30PM to 9:30PM on Thursday, September 5th at Hilton Garden Inn, Hamilton Place, 2343 Shallowford Village Pkwy, Chattanooga, TN.
Join Us on Saturday September 7th for Roger's Seminar and afternoon kayaking/cookout adventure. Click The Above Image For More Info!
There will be an opportunity for anyone in the room to tell attendees about their properties, or let attendees know who they are and what they are looking for. Bring your flyers, and business cards for our flyer table. If you are a business looking to expand your market, you are encouraged to take a presentation table while available. There will also be plenty of opportunities to network BEFORE and AFTER the main presentation.
AFTER our presentation, the will be a raffle for some terrific prizes! But you MUST be present to WIN!!
PLEASE NOTE: If you would like to become a member of Chattanooga REIA, it is as low as $99 per year. This allows you to attend this event and ALL Chattanooga REIA events at No Charge. Come to our Main event for an application or you can go to http://chattanoogareia.com and save on event fees.
5:30PM: Join Us in the Dining Room for Dinner
6:30PM: Networking & Introductions
7:05PM: Welcome, Chattanooga Hot Market presentation with Christopher Brandon King
7:25PM: Haves Wants Buy Sell or Trade
7:35PM: Feature Presentation with Roger Herring
9:30PM: Late Nite Networking in Meeting Room or at Hotel Lounge
*Please Note: Main Meeting agenda is subject to change.